Frequently Asked Questions
We take the guesswork out of your debt resolution journey by being upfront and transparent every step of the way. Check out our FAQs for answers to common questions.
Log in to your Client Dashboard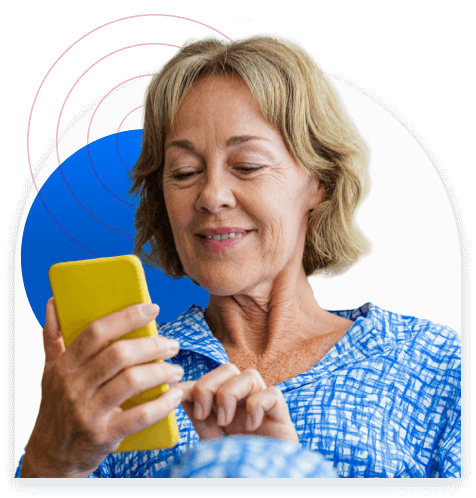 Frequently Asked Questions
Above Graduation Loan
Who is Above Lending?
Above Lending, Inc. ("Above Lending") is a licensed lender and loan broker. As a lender, Above Lending makes unsecured consumer installment loans to eligible consumers. As a loan broker, Above Lending presents your loan application to Lending Partners that may extend a loan to you. As a broker, all loan approval decisions and terms are determined by the lender.
How does the Above Graduation Loan work if I am already enrolled in the Beyond Finance program?
The loan proceeds will be deposited into your Beyond Dedicated Account. Beyond uses the loan proceeds to negotiate settlement on all remaining enrolled balances and program fees, whether incurred by you or another person, and graduate you from the Beyond program.
How do I qualify for an Above Graduation Loan?
The Above Graduation Loan is an invitation-only program designed to accelerate the graduation process from the Beyond Finance program. To qualify, applicants must demonstrate an ability to make consistent and scheduled deposits on time to their Beyond Dedicated Account, in addition to other eligibility and credit factors.
What credit score do I need to get an Above Graduation Loan?
Credit score is not a significant factor in the underwriting criteria. Your ability to make deposits on time to your Beyond Dedicated Account is an important consideration in your eligibility to apply the loan.
What is the loan amount I can apply for?
Above Graduation Loan ranges from $1,000 to $75,000. The loan amount is based the outstanding debt enrollment in your Beyond program including estimated fees that will owed to Beyond necessary to graduate you from the debt resolution program. The goal is to try and match that payment as closely as possible to the Beyond program payment with the option to pay down the loan faster without any prepayment penalty.
What information is needed for a loan application?
Government issued photo ID, bank account statements, income documents such as pay stubs, benefits statements, and most recent tax filing. Please be advised that this is time sensitive. The sooner you apply, submit the required documents, and get approved, the sooner Beyond Finance can assist you to graduate from their program. The easiest way to do this is to download PDFs of your entire bank statement and paystubs, take a quick photo of your driver's license, and then upload load them in the Application Portal on the Above website.
How long does it take to receive a Graduation Loan?
The time it takes to receive your funds depends on how quickly you are able to submit the required verification documents to Above's Verification Team after you have been approved for the loan. If accepted, funds can be disbursed within 24 to 48 hours.
Is there a prepayment penalty or fee when I finish paying off my loan early?
You can pay off your Above Graduation Loan in full at any time without penalty. There is no fee for paying off your loan early. You can also make your payment before the due date or pay more than the amount due at any time. Your future scheduled payments will stay the same, but you will save on interest expense and your final payment may end up being less, as long as all your other payments are made in full and on time.
If my application is declined, can I apply again in the future?
If you're declined for an Above Graduation Loan, you're typically welcome to re-apply at a future date. If denied, lenders are required to send you an adverse action notice, which lists the reasons your application was declined. Review this notice and work to improve your financial situation, which can help strengthen your chances of getting approved.
What is AutoPay? How can I sign up?
AutoPay is an automatic payment option that withdraws a regularly scheduled payment from your bank account. There is no cost to enroll, and you don't need to worry about late payments. You can sign up when you apply for the loan or any time after.
Don't see the answers you're looking for?
Current Clients
Log in to our mobile app for more detailed information.
Download the app
Scan the code using your phone's camera to download the app
Not enrolled yet?
Our friendly team of Certified Debt Specialists are ready to help.